Personal Healthcare System (PHS)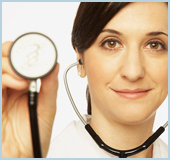 Yos offers a first-of-its-kind online Personal Healthcare System (PHS) for patients which includes Personal Health Records (PHRs) that will allow consumers to store, retrieve health records and monitor their health parameters on an ongoing basis. A complete Personal Health Management system can be built with on top of the PHR, with consolidated reports and applications such as immunization reminders, medication alerts, etc which can help the consumers manage their health in a better way, as described below.

Personal Health Records and Reports: The PHR is the repository of the individual's online Personal Heath Account (similar to his online Bank Account, which is accessible anytime, anywhere. Individuals can store and manage all their critical health information (needed in emergencies) as well as detailed personal health records including prescriptions, lab reports, discharge summary, etc. These records can be accessed using PCs, handhelds or mobiles, and can also be accessed by Healthcare providers in emergencies on a need basis by giving appropriate permissions. A variety of reports can be generated, including consolidated health reports, for second opinions and sharing with caregivers.
Personalized Health Care Tools and Applications: Depending on their health condition, patients can use various tools like health parameter tracking/monitoring, diet diary, medicine-intake reminders and more to better manage their condition. Patients can also manage their complete treatment calendar from their portal ensuring that they do not miss out on any aspect of treatment.
Appointment and Activity Management: This allows patients to manage their appointments with the hospital as well as other health related activities in a single place. Patients can also choose to get SMS notifications reminding them of the appointments and other critical activities like medication intake, etc
Just register yourself at www.yoscare.in to get your free PHR account today!