Company Profile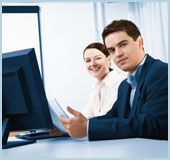 Yos Technologies was founded in 2006 by a team of technologist-entrepreneurs with the aim of providing IT/Communication technology solutions for internal use by providers along with enabling provider and patient connectivity.
Healthcare has become one of the largest growing industries with average spending on healthcare increasing by more than 50% in the last 5 years. The Healthcare Industry has multiple players - Hospitals, Doctors, Diagnostic chains, Pharmacies, Insurance companies, Third Party Administrators, Pharmaceutical companies; who offer various health care services to the consumer. Recent changes in the business landscape, along with a growing awareness among consumers/patients is compelling many of these providers to adopt Information Technology Solutions and become part of a connected ecosystem.
However, providers like Hospitals and Doctors have been very slow with internal adoption of such systems due to various unaddressed concerns in the implementation methodologies. Other players have invested time and money in adopting Information Technology but are reasonably handicapped by the poor inter-connectivity with the other providers affecting business outcomes.
Yos aims to address these issues with a comprehensive and holistic solution that offers benefits to all stake-holders in the Healthcare Ecosystem.