Partners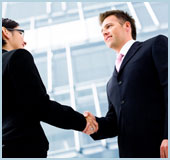 Yos welcomes partnerships with product companies offering complementary products and / or services in order to offer a complete end-to-end solution to the Healthcare Providers or Healthcare Consumers.
Yos also welcomes alliances with System Integrators who offer integrated solutions in the Healthcare space in India or abroad.
Interested parties may send mail to query@yostechnologies.com to get in touch with the concerned Yos representative.